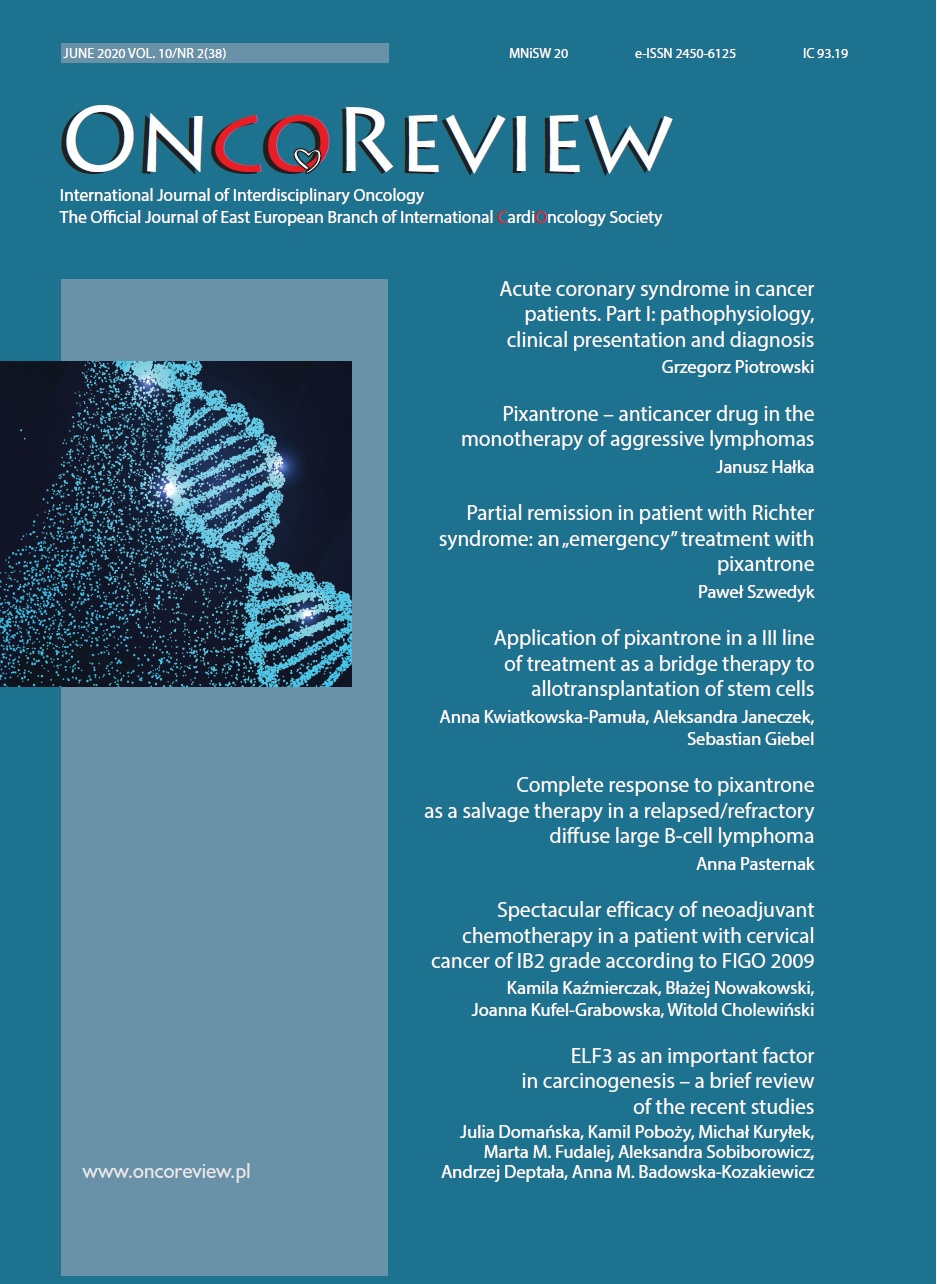 Dear Readers,
we cordially invite you to read the next issue of the new "OncoReview".
In line with our assumptions, the newest issue of our magazine is highly multidisciplinary. The articles we propose concern such practical problems as acute coronary syndrome, which is common in the population of cancer patients, or the choice of treatment strategy for advanced cervical cancer.
The topics of the hemato-oncology section concern the modern anthracycline derivative – pixantrone and its place in the treatment of aggressive diffuse large B-cell lymphoma. It should be noted that pixantrone has a more favorable safety profile than classic anthracyclines, especially in terms of cardiotoxicity, which creates a chance for more effective treatment of patients with coexisting cardiovascular diseases.
At the same time, I would like to draw your attention to a very interesting review work on the molecular biology of cancer and falling within the scope of the so-called personalized oncology. In this article, a group of young scientists discusses the role of one of the known transcription factors (ELF3) in broadly understood carcinogenesis. We wish you an interesting and inspiring reading,
EDITOR-IN-CHIEF (America)
Eric E. Harrison, MD, Professor of Medicine, Assoc. Prof., Fellow of ACC, AHA, ASAI, ACP


EDITOR-IN-CHIEF (Europe)
Radosław Grabysa, MD, PhD, Associate Professor
Published: 2020-06-30