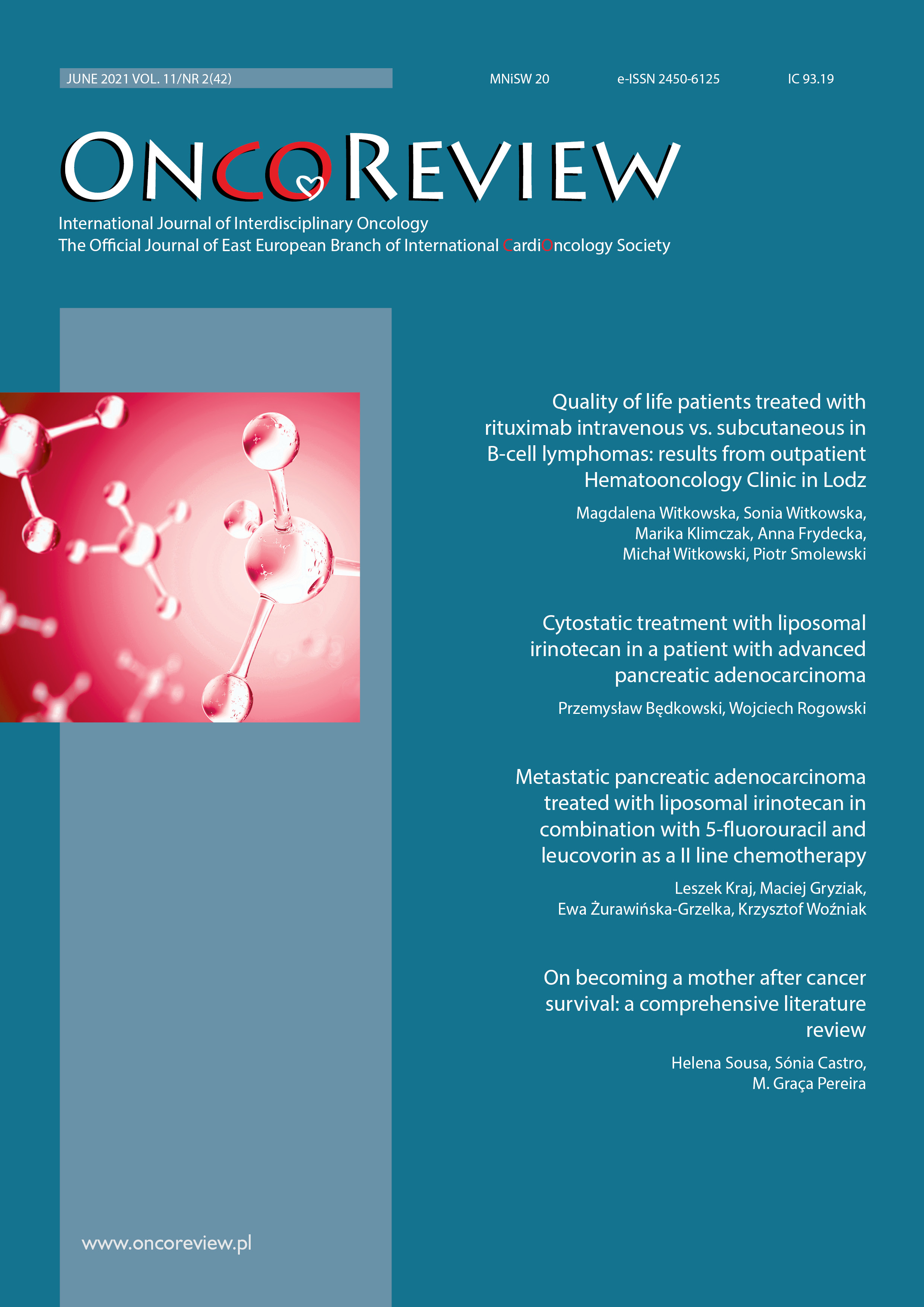 Dear Readers, 
the most recent "OncoReview" number is in a way unique. What made me use this term? The reason for this is the publication of a review of researchers from leading Portuguese psycho-oncology centers on a particularly important, and at the same time intimate and sensitive sphere, concerning the preservation of fertility by female young cancer survivors, more and more often referred to as oncofertility.
Another presented study is an original report from the Lodz center on improving the quality of life of patients with B-cell lymphoma who were treated with subcutaneous rituximab.
The content of the latest issue of our journal is supplemented by very interesting descriptions of two clinical cases concerning the place of the liposomal form of irinotecan in the treatment of advanced pancreatic adenocarcinoma.
As always, I wish you interesting and stimulating reading,
EDITOR-IN-CHIEF (Europe)
Radosław Grabysa, MD, PhD, Associate Professor
Published: 2021-08-24